COFFEE FOR LIFE
All North Arrow Coffee is truly specialty-grade and we donate 15% of every sale to pro-life causes. This means that you can enjoy high-quality coffee with the satisfaction of knowing that your purchase impacts the fight for life.
ROASTED AND PACKED TO ORDER SINGLE USE CUPS
Unlike bulk single-use cups, ours are roasted and packed to order ensuring the freshest possible experience for enjoying our specialty-roasted coffee with your single-use coffee maker.
Available in our Espresso No. 07 and Breakfast No. 09 Coffees:
Espresso No. 07: A premium blend of dark roasted African, Central, and South American coffees. Notes of dark chocolate, toast, burnt cinnamon, and earth
Breakfast No. 09: A smooth blend of coffee from South America. Medium-bodied with notes of citrus, pecan, and cranberry.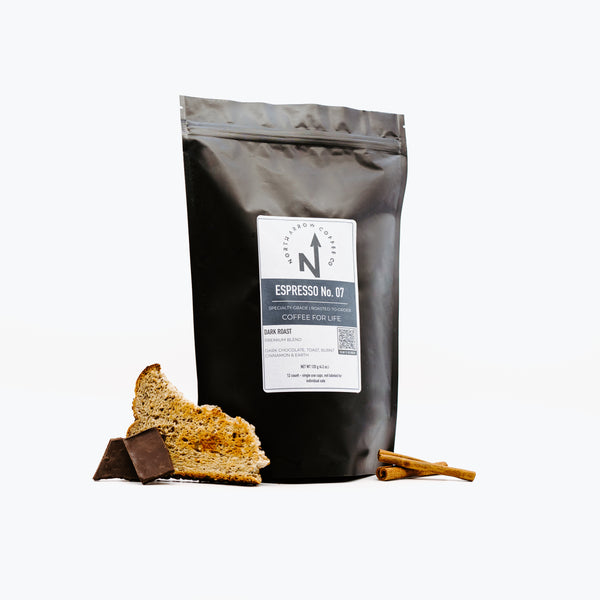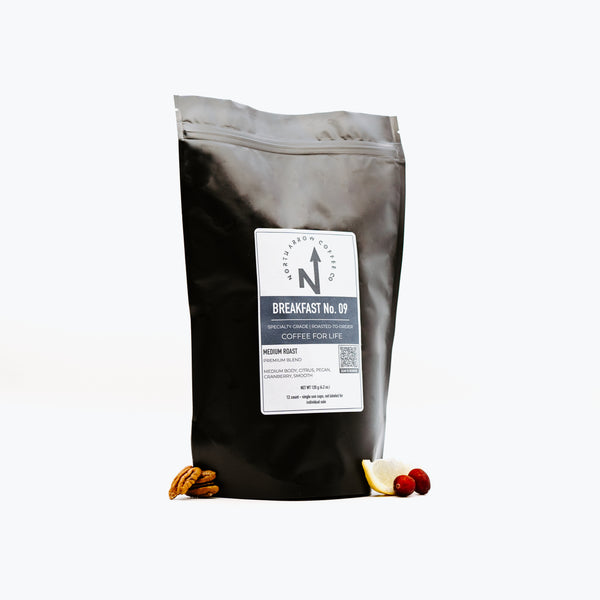 Good coffee!
I was relieved that your coffee had good flavor because I ordered it only because of your giving philosophy😀.
Sue
Good tasting coffee
I really enjoy my coffee every morning!
Not as much flavor as expected. When I ordered roasted to order I thought that the coffee would not be roasted until I ordered it, but it seemed like it had been roasted before I ordered it.
Hi wendy. This product is undoubtedly roasted after your order and before it is shipped. That being said, we are sorry that your cup didn't meet the flavor profile you expected. Please send us an email, and I will send you some samples of a different pod to try.
Almost perfect
Seems light, it would be perfect if it were stronger.
Not my cup of coffee
I was excited to try this coffee, but it was not what I had expected. The medium roast was actually very weak in flavor and at the cost of $34.00 for 24 it is too pricey. I will be canceling my subscription when possible. Looks like I'm required to have one more shipment first. Sadly, I will look elsewhere.
Sorry that these pods were not to your liking. We'll follow up with an email to get you some different pods to try that we sell at a different price point. We will also work with you on your subscription.