COFFEE FOR LIFE
We are committed to delivering high-quality specialty-grade coffee to our customers. Every bag of North Arrow Coffee is roasted-to-order and arrives at peak freshness, about 10 days after roasting.
SINGLE-ORIGIN, ORGANIC COFFEE FROM MEXICO
Medium Roast

Sweet chocolate, toffee, and floral tones.
Certified Organic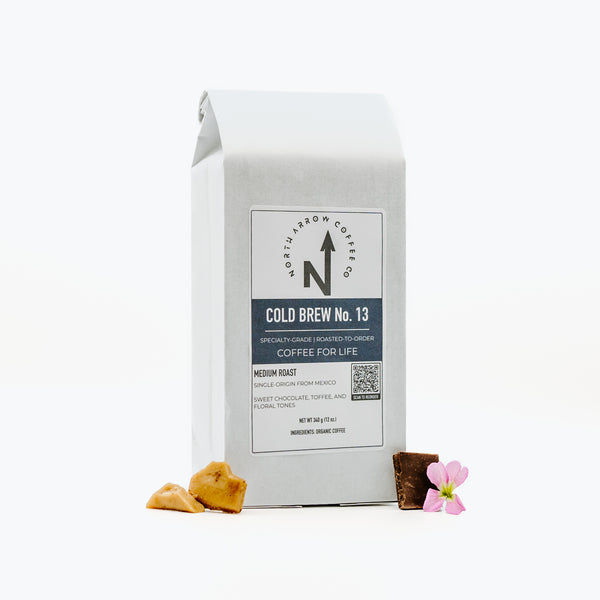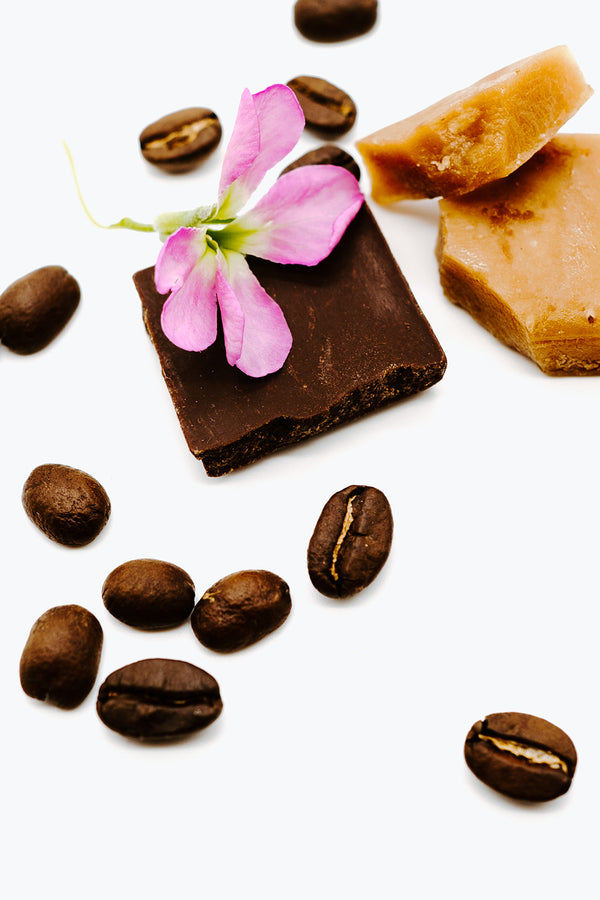 Selecting the right grind
Shipping Policy
All products are typically expected to ship within 3-5 business days of purchase, but it is often quicker than that. This timeline is subject to change due to changes in COVID and any upcoming holidays.
Refund Policy
Damaged Product  
We have a 7-day replacement policy for any product damaged in transit. Please inspect your shipment upon receipt. If any product has been damaged please let us know right away so that we can get you a replacement. We will need photos of the damaged product AND the mailer. 
Any Other Issue 
All sales are final. However, if for any reason you are not completly happy with your order,  please contact us directly and we will see how we can make it right. 
Smooth and Delicious
Just recently purchased a cold brew coffee maker from Amazon for my hubby for Fathers Day - but we couldn't find the right coffee to make it taste right - North Arrow helped us find the best way to make cold brew with this blend! We got it in "coarse" and its absolutely delicious!
Could be the best coffee I've ever had!
I am not a coffee connoisseur; far from it. That said, I've had some pretty good coffee in my life - in Haiti, in France, in the Middle East, brought back by friends from Costa Rica and Ecuador. But usually, I'm drinking the cheapest pre-ground I can find at the store or Walmart-bought K-cups at work. My intake is 2-3 cups a day and up until a couple of weeks ago, I was fine with the taste of my daily coffee - until I wasn't.
We ordered Cold Brew No. 13 beans from this new company, North Arrow Coffee, mostly because we liked what they stood for and that the company was founded by fellow veterans. I really didn't expect much (sorry!), but ran some of the beans through our cheap Mr. Coffee grinder (Course/Medium setting), and put them in Tupperware for the next morning. I measured out the grounds into our Ninja coffee maker, started a half carafe and took the dog out. When I came back in, I poured a cup, took a sip, and . . . wow. I took another sip and was blown away. The taste was perfect: smooth and light, but full of flavor.
The next morning (Sunday), I repeated the process and was rewarded with the same great taste. It wasn't a fluke! But what really drove home the point of how good this coffee tasted, was when I went to work on Monday morning. My usual K-cup - which up to this point had tasted fine - was awful. There was just no comparison.
I can't tell you about flavor notes and overtones and all that sort of thing. All I can say is that Cold brew No. 13 from North Arrow Coffee Company might be the best cup of coffee I've ever had.
Fantastic coffee
Really great coffee for cold brew! Will be buying more.
Love love love!
Shipping was crazy fast and the coffee was phenomenal. My husband is obsessed too! He's very picky 😉
Excellent tasting coffee
My wife and I really enjoyed this coffee as it has a wonderful taste and aroma.