COFFEE FOR LIFE
All North Arrow Coffee is truly specialty-grade and we donate 15% of every sale to pro-life causes. This means that you can enjoy high-quality coffee with the satisfaction of knowing that your purchase impacts the fight for life.
36 Pack - Single Serve Pods
SPECIALTY-GRADE SINGLE SERVE PODS

Unlike most popular brands, our 36 Count Single Serve Pods feature artisan-roasted, specialty-grade coffee. Roasted in small batches and co-packed by value-aligned companies, this product is truly pro-life.
Breakfast No. 29: Organic and Single Origin from Sumatra. This coffee is a 70/30 blend of medium/dark roasted beans, creating a balanced flavor profile that will get you going in the morning.
Notes: Spice, citrus, berry, and a hint of earth.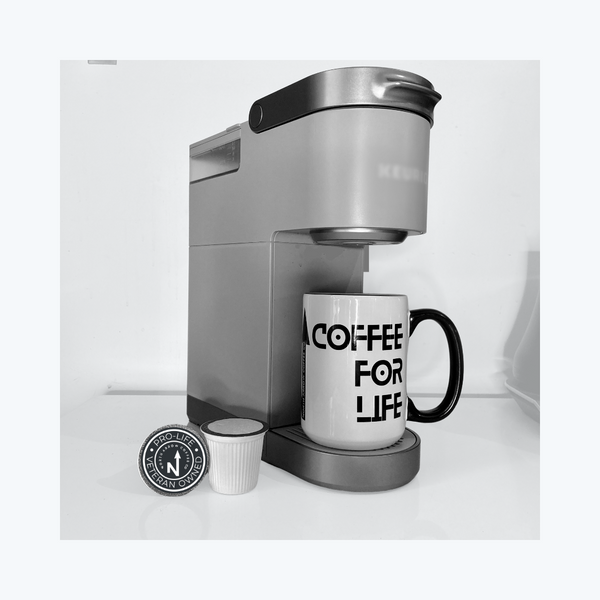 Exceptional coffee. Exemplary values
The coffee is strong and smooth and delicious. The single serve pods work perfectly for my needs. And more than anything I'm happy I can support a company and a product with such a wonderful mission and value set. I love that "Pro-Life. Veteran Owned" is stamped across the top of each pod to let everyone know exactly what I support. Thank you for the wonderful coffee and for the opportunity to support such an important business and world-view!
Better Than Expected
Pods arrived on time, price is very fair and the coffee is exceptional.
Great coffee, great company morals and ethics
Love this coffee
Delicious coffee. I love what the company represents which is why I placed my first order. I have not purchased another brand of coffee since.